Here is My 2019 Year in Review

I cannot believe it's almost 2020. I remember the year 2000 so vividly that it's crazy how quickly those 20 years went. The adage that time goes faster the older you get is so very true. As the new year approaches, I like to revisit the past year and think about all the highs and lows. It can be so humbling to revisit your successes and losses. So here goes. My 2019 year in review.
Travel
I traveled a lot in 2019. Not quite as much as 2018, but still plenty, so I have a lot of travel in my year in review. I was lucky enough to see some truly amazing places for the first time and also experience familiar places with fresh eyes. It's impossible to rank my travels, but these are the places and the stories I wrote this year.
11. Toronto – seeing Toronto's street art was a definite highlight. I also enjoyed a day trip to Niagara Falls, which was stunning.
10. Seattle – Seattle was special because this was my first official press trip with my kiddos. We've traveled a bunch with them over the years, but this was the first time we were invited to visit a city and hosted for the whole stay. It felt like such a special milestone as a lifestyle/travel blogger.
9. Portland – Portland has always been on my bucket list. I was lucky enough to get to visit twice this year – once in the spring and once in the fall. Both trips were super short, but I was able to take in the city and also do a mini day trip to Cannon Beach. It was well worth the hour+ drive.
8. New York – My forever favorite city to visit because I can visit a thousand times but it's new every time. I actually went to NYC three times this year. Each trip was special but I definitely enjoyed getting to experience fall in the city and also see my sister and nephew there for a day.

7. Copenhagen – Copenhagen was never on my travel list, but I'm definitely glad I had the chance to go there this summer. My sister joined me and we had a great time exploring the city in between conference sessions.
6. Santa Barbara – Although not very far from LA, Santa Barbara was one of my favorite trips because I got to spend the whole weekend with two of my best friends from Arizona. We had so much fun talking, walking around the cute downtown area, and wine-touring.
5. New Orleans – this was my third time in New Orleans and I only wish my trip had been longer. I only had 36 hours in the city, but I made the most of it, and enjoyed every minute. It's by far one of my favorite US cities. I can't wait to go back.
4. Midwest – This might seem odd to be so high up on my list, but of all the travel I did this year, getting to spend two weeks in Wisconsin and Minnesota with my family and old friends was priceless. I love to show my kids where I'm from and let them experience my home, family, and friends.

3. Disneyland – This was the first time my kids got to visit Disneyland, so it was extra special for me. I haven't been to Disneyland since I was 6 so I loved getting to relive the magic through my kids' eyes. We were lucky enough to visit three times this year and we can't wait to go back.
2. Puerto Vallarta – One of my favorite trips of the year was a press trip to Puerto Vallarta with a few other bloggers. I only knew two of the girls and got to meet two new ones. We had the BEST time. I absolutely loved everything about this trip, it's really tied for number one with Turks and Caicos. I can't wait to go back to PV soon!
1. Turks and Caicos – as it was last year, my trip to Turks and Caicos is definitely high on the list for good reason. This year, I was able to bring my kids with me, so it was extra special. They still regularly talk about when we get to go back. We love this place! I have several stories about it if you want to read more!
Family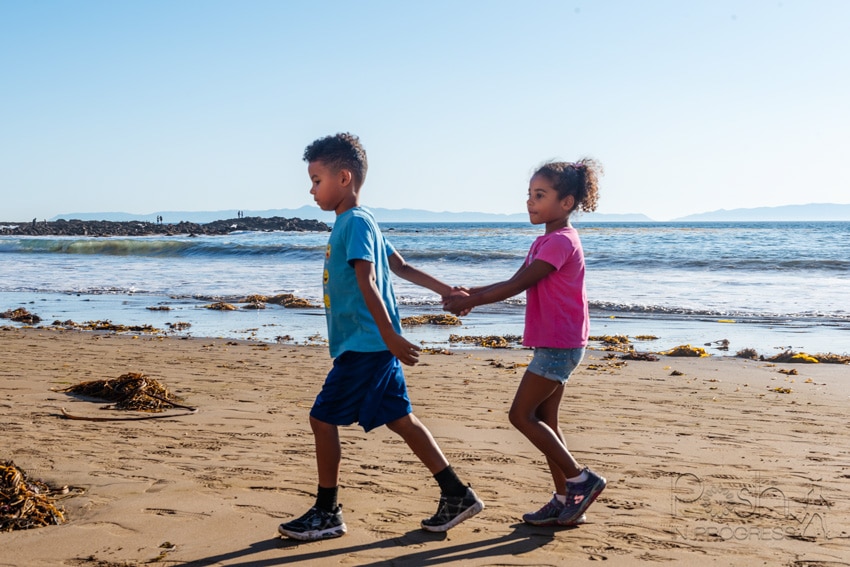 There were a few big family accomplishments this year. The big one, of course, was moving to California at the end of 2018, so we spent the last year getting acclimated to our new home. I did write a few stories about LA. Of all of the accomplishments of the year, finally settling in a place I love is definitely very high on the list. I absolutely love living in LA, I finally feel like I found my forever home. For someone who's lived in 6 states and 11 cities, it's a big accomplishment to finally feel like I'm home.
Another big family moment I needed in my year in review was my daughter starting kindergarten this past fall. It's definitely easier once both kids are in school together. We only have one place to drop off and pick up and she's so lucky to have her big brother to show her around at her new school.
The final special family moment this year was getting to film Disney Family Sundays with Disney+. We filmed four different episodes and the first one aired on December 6th! We will have three more episodes airing over the next few months, so stay tuned!
Food

I didn't make as many recipes this year as in the past because I did travel so much, but I still did make a few standout recipes. My best test for the quality of a recipe is whether I'd make it again, and these ones I'd definitely make again. These ones definitely made my year in review list because they are darn good!
Fashion
Although I didn't have much time to focus on fashion this year, I still managed to put out some fun fashion posts I'm proud of. Some of my favorites are below.
Wow, that was quite a year in review. I love looking back to remember just how much I accomplished this year. It's so easy to stick on the negative things and not focus on the positive.
Overall, 2019 was a year of change, of a lot of fun and memorable travel, but also a year of a lot of struggles that I don't ever talk about. I'm really looking forward to 2020 for a fresh start in a lot of ways. I can't wait to share more with you in the next year. As always, if there are things you'd love to see on Posh in Progress, please DM me or shoot me an email ([email protected]). I'd love to hear from you! Happy New Year friends!