This App is the Best Thing I've Found for Youth Sports Team Management

One of the things that have been a challenge during the pandemic is my kids' lack of access to youth sports. Although we've found ways to incorporate sports into their daily lives, we've definitely missed team sports. Thankfully, we have a lot of memories from our past sports experiences and have even found ways to keep in touch with our past coaches and families. Now that we are back in sports this spring, we are excited to start building new relationships and friendships. Even during the break from our sports seasons, we've been able to keep in touch using the Spond app, which is perfect for youth sports team management.
It's been such a nice way for my kids to stay connected with their teammates and coaches. It's also been a nice way to share old memories. When I reached out to our former coach about these photos, it was so fun to hear from him. We chatted about where we are at, and we talked about Rocco's experience with soccer. It was so fun to reconnect, and Spond made that possible.

Through the website, the coach and I were chatting about one of our favorite memories of Rocco. There was one particular game where he played so well! He had two assists and scored three goals. Through these fun images that another parent captured, I was instantly transported back to the game and all of the fun moments Rocco had that soccer season.
If you haven't heard of Spond, it's a website and a sports team management app that takes the hassle out of organizing group sports and other group events. It works great for youth sports, but also equally well for weekly book club, movie groups, etc. I love that it's free to use and doesn't have ads. Plus, it's super easy to use. It's a great way to keep in touch with everyone and send out events and updates in real-time. It's one of the best sports team management apps I've seen.

Spond also offers a lot of safety and control. All of the content within your Spond group is closed and exclusive only to members of that group, including photo sharing. This privacy ensures the safety and healthy relationships between the parents, kids, and coaches. There is also the option to add administrative roles so that parents can volunteer to help reduce coaches' stress. Spond also offers real-time notifications which makes it easy for coaches to send any game-day changes so parents can stay connected at all times.
There are also great ways for the coaches to connect with the kids. They can send training tips and videos. It's a great place for relationship development between the kids, their parents, and the coaches. We used Spond with a previous soccer team. It's been a great way to stay connected with our coaches and other players. It has also been so fun to connect with other families through the photo-sharing options. All the photos in this post actually were taken by one of the parents on the team. I love them so much. They are some of the best sports photos that I will always cherish.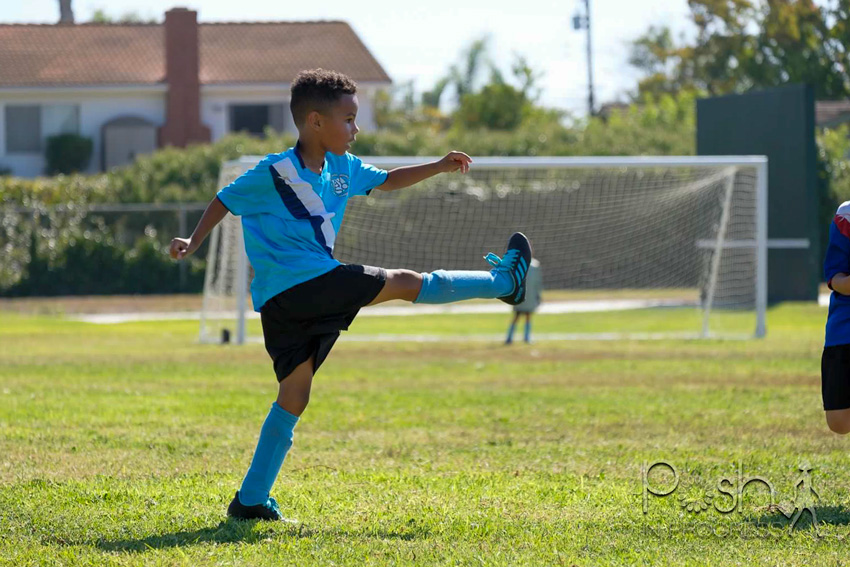 If your kids are in sports or you're looking for a great site to keep any major events in your life organized, I definitely would recommend checking out Spond. It's been such a valuable resource for us. It's not only a great way to connect over youth sports but also to make new friends and family connections.
If you're looking for other parenting sports stories, click here to read about how I advocated for my daughter in gymnastics.