Here are 7 Cool Places to Visit Snow Near Los Angeles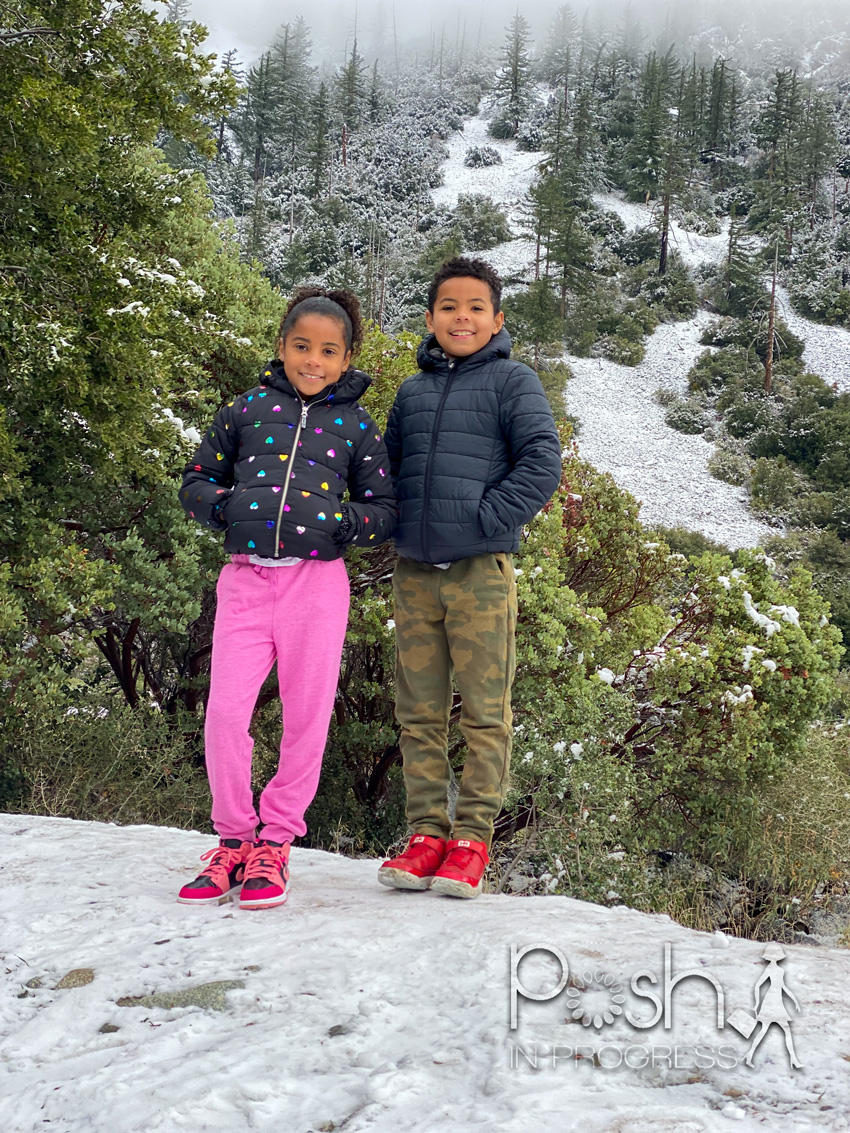 During winter break, I was trying to think of unique things to do with my kids. I feel very blessed Los Angeles has so many fun things to do. During the break, we went to Dodger Stadium to visit Santa, went sledding on the sand in Hermosa Beach, and checked out some of the fabulous Christmas lights around the city. But, I wanted more of a winter feel so finally decided to check out places to visit snow near Los Angeles. When I posted about our day trip to visit the snow, several of my followers were surprised to learn that there are so many places to find snow near LA. LA offers so many options to visit the snow, so if you're into sledding, skiing, or other outdoor winter sports, you're in luck. Here are 7 places to visit snow near Los Angeles that is a two-hour drive or less!
Where Does it Snow in California?
There are a lot of areas in California where you can find snowfall. Some of the most famous include Lake Tahoe and Big Bear. Yosemite and the Sierras also see snow. This article talks about 21 places to find snow in California. If you want to find snow near Los Angeles, you definitely can. But does it actually snow in LA?
Does it Snow in Los Angeles?
It does snow in Los Angeles County – especially in the Angeles National Forest and San Gabriel Mountains. However, it is quite rate to see snow in the city of Los Angeles for a few reasons. First, the average temperatures in LA don't drop low enough for snow. For there to be measurable snow, you need temperatures to fall below 32 degrees Fahrenheit. According to this site, it did snow in Malibu in 2007.
7 Places to Visit Snow Near Los Angeles
1. Closest Snow Near Los Angeles: Mount Baldy

Mount Baldy is the closest snow play to Los Angeles, and it's the spot we chose to visit. The drive from downtown LA is only about an hour. We happened to be spending some time in Pamona, and it was only a 30-minute drive from La Verne/Pamona, where we were staying. Mount Baldy offers great skiing and also opportunities for sledding/tubing and snow play. We also loved the super short and pretty drive to reach the mountain and stopped off the road to check out one of the Angeles National Forest rest areas.
We actually visited Mount Baldy right before Christmas. My friend told me that Mt. Baldy is a great choice for people who don't want to deal with chains for their tires. The benefit of this mountain is that you park at the bottom of the mountain and take a very long chair lift ride up to the top.
When you first arrive at Mt. Baldy, parking is really simple. We went to the front desk to check-in. It's a good idea to book your tickets online in advance. I'm not sure if they sell out, but I would hate to do that drive without securing tickets in advance. You can either get tickets to snowboard or ski or play in the snow and go tubing or sledding. We opted to try their skiing. Our tickets included our rental equipment. The total cost for our tickets, parking, and equipment for the 3 of us was about $250 for the day.
Once we were checked in, we headed for the chairlifts to ride to the top of the mountain. The views are spectacular, but this ride isn't for people who have a fear of heights. Although I do fine with heights when I'm enclosed, I did feel a bit anxious on their chairlifts because I felt pretty exposed. There is a safety lap bar, but I still felt a bit nervous watching my kids on the chair in front of me.
Once we go to the top of the mountain, the ride definitely felt worth it. The views were really stunning, and it was easy to get all of our rental equipment. My kids snowboarded and I skied. The mountain is perfect for beginner skiers. Only two of the four chairs were open, but the hill was in good condition and just the right distance and speed for my kids, who are newer snowboarders.
2. Wrightwood
If you're in LA, you've probably heard of Mountain High, which is one of the oldest ski resorts in the country and also one of the most-visited resorts in southern California. It's about an hour and a half drive from LA. Wrightwood is about an hour and a half from Los Angeles, although traffic can get pretty backed up sometimes. Mountain High Resort has a really great tubing park – the largest in Southern California. They have 10 lanes and moving carpets to make the experience fun for the entire family.
3. Big Bear
Big Bear is a great place to visit snow near Los Angeles if you want a more organized and upscale mountain lodging and skiing experience. There are a lot of housing options, including hotels, chalets, and rental homes. It's also known for great skiing but they also offer a bobsled run and great snow play area. Big Bear is about a two-hour drive from Los Angeles.
4. Lake Arrowhead

Lake Arrowhead is about an hour and a half from LA. It is a place we've loved to visit in the summer, but it's equally as magical in the winter. We stayed at Lake Arrowhead Resort and had a wonderful time. Although we haven't visited in the winter, if you do, you must visit Skypark at Santa's Village. Lake Arrowhead is within driving distance to Big Bear, but you can also do other outdoor winter activities such as cross-country skiing, snowmobiling or snowshoeing right in Lake Arrowhead.
5. Frazier Park – Mt. Pinos
Frazier Park is a little town that sits below Mt. Pinos. You can take the I-5 freeway to Frazier Mountain Park Road and head toward Frazier Park. If you continue through town on Cuddy Valley Road, you'll end up in a large parking lot with a nice sledding area. It's about a two-hour drive to Frazier Park area. Cuddy Valley and Chula Vista Campgrounds are two areas to find snow play.
6. Running Springs
Running Springs is part of the San Bernardino Mountains and it's closer to LA than Lake Arrowhead and Big Bear. It's another little mountain town with options for skiing at Snow Valley Mountain Resort and snow tubing at Snowdrift. It's about an hour and a half drive to Running Springs from Los Angeles.
7. Idyllwild
Idyllwild is about a two-hour drive so it is a great place to visit snow near Los Angeles. It is a small village in the San Jacinto Mountains. They have a neat Nature Center worth checking out. You can check out their hiking trails too. You can go sledding at Humber Park and it's another easy drive from LA.
I hope this roundup of places to find snow near Los Angeles was helpful! If you're looking for more Los Angeles stories, click here. If you want more California content, click here.