Knott's Berry Farm Season Pass: Reasons to Get One This Summer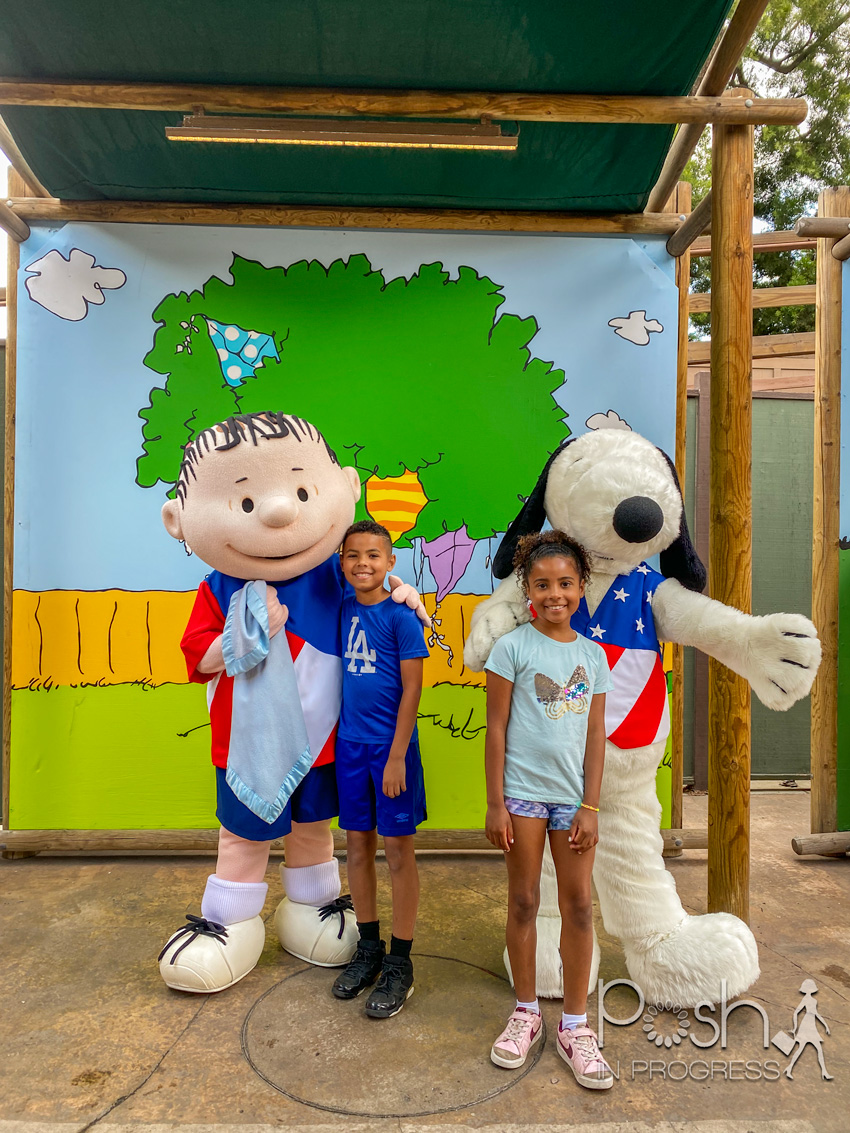 I was trying to think of something fun to do with the kids over Memorial Day since we decided to stay in town. We haven't been to Knott's Berry Farm in over two years, so it seemed like the perfect time. Even with traffic, we live less than an hour from Knott's, so it makes for a great day trip for our family. Although we definitely had a great time, there are some things I've learned about visiting and the benefits of the Knott's Berry Farm Season Pass.
Knott's Berry Farm Season Pass

This year, I decided to invest in the annual pass. The thing about the annual pass is that it pays for itself if you plan to visit the park 2-3 times. I chose to get the pass that also includes access to Soak City, their waterpark. We haven't visited Soak City yet, but my local friends have the best things to say about it and they take their kids almost every week during the summer. Even if we only go a couple of times, we will make our money back on the annual pass. I'll definitely do an update post once we visit Soak City so I can tell you all about it.
Knott's Berry Farm Platinum Season Pass
I decided to do the Platinum Annual Pass because it includes parking. Every time you go to the park it costs $25 to park, so it made sense to pay the additional fee to upgrade to the Platinum pass. There are also other perks to getting the Platinum pass, including 20% off of all food and beverage purchases. The other major perk of the annual pass is that I could visit any Cedar Fair Park. Ironically, there is a park called Valley Fair in Minnesota near where my sister lives, so maybe we'll visit this summer!
Their Rollercoasters are Amazing

If you like rollercoasters, Knott Berry Farm is the amusement park for you. It has some really amazing, large, and fast rollercoasters. If you prefer other types of rides, then this might not be the park for you. Although they do offer a great selection of rides that are appropriate for toddlers and young kids, they don't really offer rides that are appropriate for kids who are school age but don't like rollercoasters. My daughter loves rollercoasters, but my son really doesn't. He did like a few of the easier rides for the little kids, but there are also some of the little kid rides that my kids are now too tall to ride. Our favorite ride as a family was the rafting ride, called Calico River Rapids. My daughter and I also went on the Silver Bullet, which was definitely the scariest rollercoaster she's ever been on.
Restaurant and Dining Options

We arrived at the park right at 9am when it opened and we stayed until about 5pm. During the day, we had lunch at the BBQ restaurant. Honestly, the food was not very good. The kids loved the corn on the cob, but the other food was pretty bad, especially for how expensive it was. We also got a few treats, including cotton candy (Gigi loved it) and a Slurpee (Rocco loved it). I can't speak to any of the other restaurants, but I was grateful to have my 20% discount to make the prices a little easier to stomach. Next time, I might think about packing lunches and going out to the car. As I said, the walk is pretty short from the entrance, so it might make it worth it.
4 Things I Love about Knott's Berry Farm

There are several things that I really enjoy about Knott's Berry Farm. Here are a few things.
Shorter Lines: If you arrive early, the park lines are not very long and you can go on rides pretty quickly. We visited on Memorial Day weekend, and we were still able to go on several rides in under 45 minutes. Later in the day, the lines got longer and one ride was over 2 hours wait. However, I would say on most summer days, the lines at Knott's are not very long compared to my experience at Disneyland or Disney World.
Easy Parking: The walk from the Knott's Berry Farm parking lot to the entrance is very short. It probably only took us 10 minutes or less to get from our car to the gate entrance. Plus, the walk is really enjoyable, as you pass the cute little downtown area.
Rollercoasters: As I mentioned above, they have some really great rides. If you're a rollercoaster person, you won't be disappointed.
Snoopy and friends: It's cute how many of the rides include Snoopy and his friends. My kids also liked getting to hug and pose with Snoopy. The line to see Snoopy was also very short, making it so convenient.
Overall, I'm glad we had the chance to visit Knott's Berry Farm after quite a long time and I definitely think it's worth it to get the Knott's Berry Farm season pass. If your kids love rollercoasters, then this is definitely a park you will enjoy. If they aren't into rollercoasters, I tend to think Disneyland is still a better all-around choice. They have a broader selection of rides that work for a much greater range of kids' ages and interests.
If you're looking for Disneyland stories, click here or other California content, click here.