10 Lovely Green Nail Ideas to Try This Fall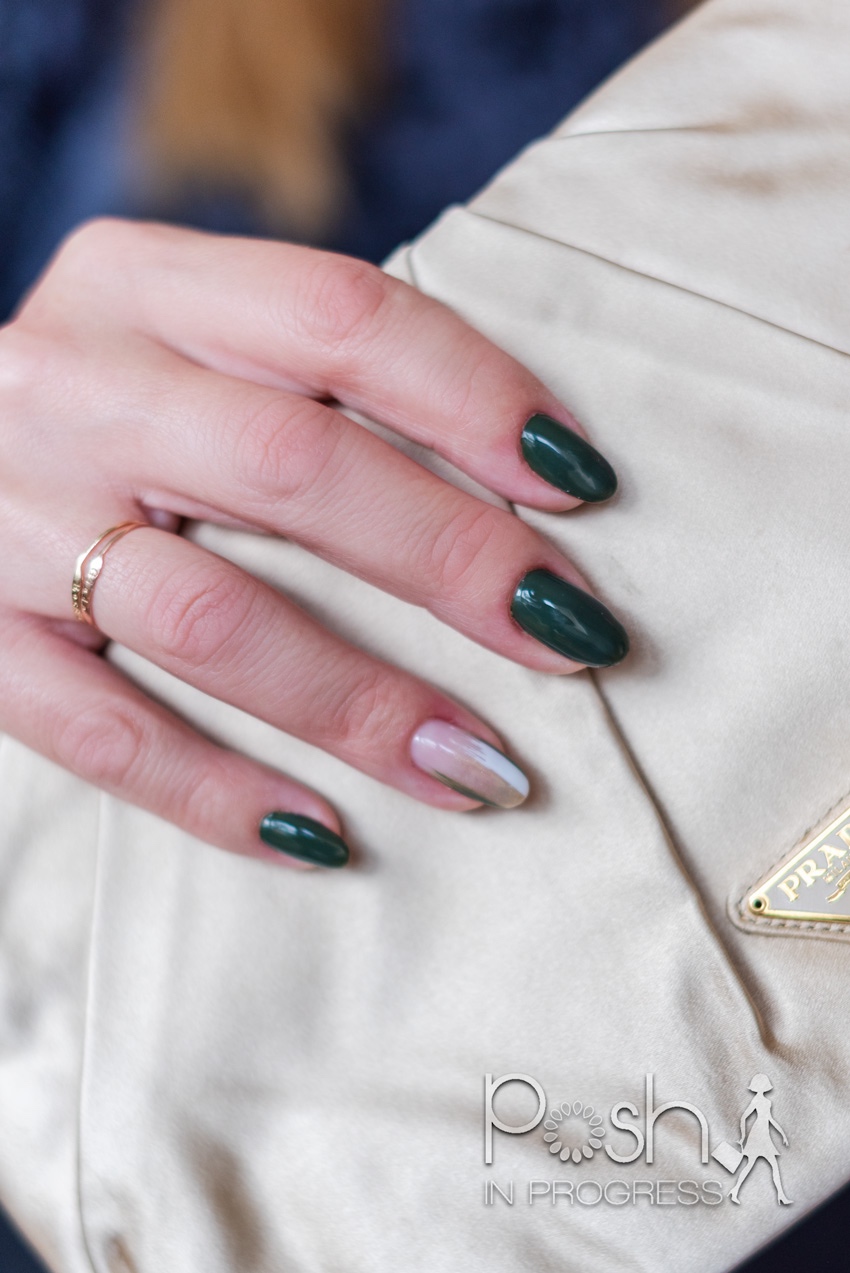 I'm normally a red or pink manicure kinda gal. Lately, I've been stepping outside of my comfort zone and recently tried a green color. The color is somewhere between army green and forest green nails. It did take me some getting used to, but I actually really loved the whole vibe of the fall green nails. If you're interested in trying out something new, I'm here to share some green nail ideas you might want to try.

I chose a really simple design for my nails. I kept all of them solid green and then went for a little simple design on my ring fingers. She painted the tips with four different colors, leaving the base of the nail nude/flesh tone. There are a lot of fun nail designs in green. I'm sharing some that are much more ornate than others. It really just depends on your style. I tend to keep my nail art more simple, but there are definitely a lot of great green nail ideas depending on your style.
Of the photos I chose, most of them tend to be a similar dark green to what I chose, but sage green nails are also pretty popular. Given that the holiday season is among us, choosing green might be a fun way to incorporate holiday colors without being super obvious and choosing red and white. If you're adventurous enough to try, here are some fun green nail ideas I love for fall or anytime.
If you're looking for other manicure ideas, click here.
Green Nail Ideas
1. Green & Gold
View this post on Instagram
2. Holly Vibes
View this post on Instagram
3. Green Ombre
View this post on Instagram
4. Modern French
View this post on Instagram
5. Two-Tone French
View this post on Instagram
6. Marbled Accent
View this post on Instagram
7. Fall Leaves
View this post on Instagram
8. Glitter Accent
View this post on Instagram
9. Gold and Flowers
View this post on Instagram